Enjoy browsing on our site and do contact us with any questions or interest.
Welcome to our company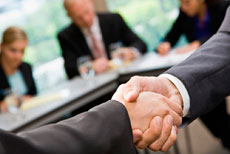 Global Silk Industrial Ltd is a major supplier of artificial flowers from China.
At our website you will find a brief selection of the items we offer.
Please feel free to browse around in the collections and develop a feel for the items and possibilities that we can offer.
Our team is dedicated to quality and will offer you low prices.
-Global Silk Team
Global Silk Team
Our cooperative team has over 20 years experience in the field of artificial flowers. You can send us your inquiry for any type of artificial flower that you are looking for, and we will provide you a quote free of charge. We are here to service you.-Global Silk Team
What we offer
Our large showroom in Huizhou - Guangdong - China, offers a broad selection of our products. Moreover we offer extensive trade- and buying services. You are welcome to contact us for an appointment.
Contact Us
Address:
Global Silk - Sales dept Unit 5-6, 12/F, Corporation Square.8, Lam Lok Street, Kowloon Bay Kowloon, Hong Kong S.A.R.
Telephone:
(852) 2755 3483
Email:
info@globalsilk.hk